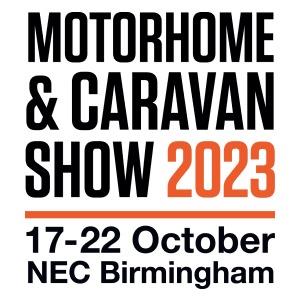 Well, what a year! It's incredible how fast this year seems to be moving along; it feels as though it was only a few weeks ago that we were all preparing for the NEC show back in February, and here we are yet again, October and ready for the next one!
 Derby Motorhomes, The Auto Sleeper Exhibition Centre are very pleased to announce, yet again, that Tim Lemon and Mike Smith will be available to meet and talk to on Auto-Sleeper's stand all week.
However, as an indication of just how well anticipated this event has been, the organisers have advised that tickets for this show are selling well and in demand, so please make sure that you've booked your tickets in advance.
Tim and Mike are again very much looking forward to meeting customers old and new during the event next week and if you haven't bought your tickets yet, but intended to come along to buy an Auto-Sleeper, please give Tim or Mike a call, we have a great selection of new 2024 model Auto-Sleepers on order with the factory and if you prefer, you'll be able to reserve one over the telephone too.
Why not give Tim or Mike a call now? – (01332) 360222