Here at Derby motorhomes, we buy Auto-Sleepers under 10 years old, we have 3, motorhomes wanted services.
All designed to help our customers old and new.
To help you sell with a cash offer for your Auto-Sleeper.
Allow us to take your motorhome and offer it for sale here in Derby, on (SOR) sale or return.
Provide a part exchange price against our new or used Auto-Sleeper.
We Buy Used Auto-Sleepers Motorhomes
We are only looking for Auto-Sleeper motorhomes. Also, we display all motorhomes inside our heated indoor showroom. All, motorhomes are secure and protected from the elements as well.
Also, we always try and obtain customers a good price. Be it a cash offer or in part exchange or letting us sell it for you.  Our motorhome and camper wanted list is always growing. So, please remember, we may even have a customer for your camper or motorhome as you read this page.
Auto-Sleepers Motorhomes Wanted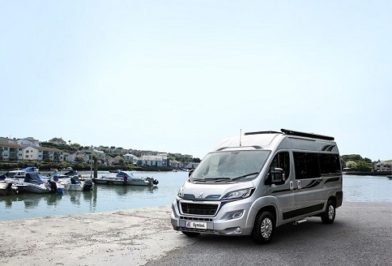 Also, it helps if we know of the motorhome service history and maintenance records. We endeavor, to find motorhomes that our customers are looking for.
Finding that really genuine Auto-Sleeper, with a good service history, is not that simple.
Especially, finding those really genuine Auto-Sleeper motorhomes, at times they are rare!
Do you have an Auto-Sleeper to sell?
Good motorhomes wanted are always in demand.
Auto-Sleepers Van Conversions Wanted
We are constantly looking for good van conversions. Both, Peugeot and Fiat cabs manuals and comfortmatic models. Therefore, we thought you better know that we would be interested to make you a cash offer for your Auto-Sleeper motorhome, camper or van conversion!
Alternatively, we could help you sell your van conversion, camper or motorhome, by our other sales channels. Therefore, getting you a good price for your motorhome, campervan or van conversion.
Auto-Sleepers VW Campervans Wanted to Buy
In fact, we really always have interest in Auto-Sleeper VW Trooper, Tridents and Topaz campervans. We often have people waiting for these very popular campers.
Sale or Return
Also, we help any of our customers to sell their camper or motorhome, for whatever the reason. In fact, we like to try and obtain a good price! So, if we offer to take the motorhome on sale or return (SOR). That way, we prepare it to our high standards. Just as if it were our own motorhome, being offered for sale.
Website Advertising
We advertise and put the motorhome through our preparation processes, then display in our heated showroom. We take photos and a VR videos of the motorhomes interior.
In addition, have a video, on our YouTube channel.
And promoted on our Facebook pages.
The motorhome is put on our website
We also advertise for motorhomes wanted on other websites.
Offering to buy used Auto-Sleeper motorhomes.
And placing motorhomes for sale, direct from Derby motorhomes.
Promoted via our SEO (search engine optimisation) services. We then places onto our other social media platforms. Therefore, we provide the maximum exposure of the motorhome or camper to the buying public.
Hopefully Selling In a Good Time Frame.
We endeavor to buy or sell your motorhome ASAP (as soon as possible).
Happy to help +44 (0) 1332 360222.
Motorhome Wanted
Please complete the simple valuation form and we will be in touch ASAP.