Auto-Sleeper Symbol summer shape-up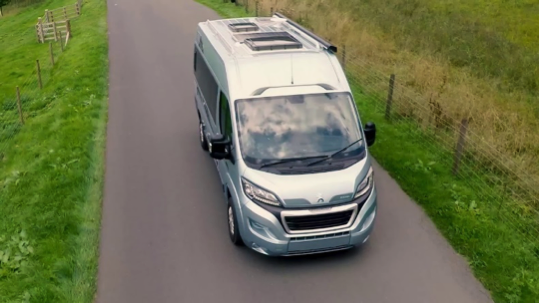 This summer we've managed to secure a great selection of brand new 2019 Auto-Sleeper Symbols.
These are available for delivery straight away and all have Auto-Sleeper's Premium and Winter packs fitted.
The Auto-Sleeper Symbol usually retails at £55,495 but we are able to offer these at the very special price of just £49,995 on the road but you'll have to be quick because once they are gone, they really are gone!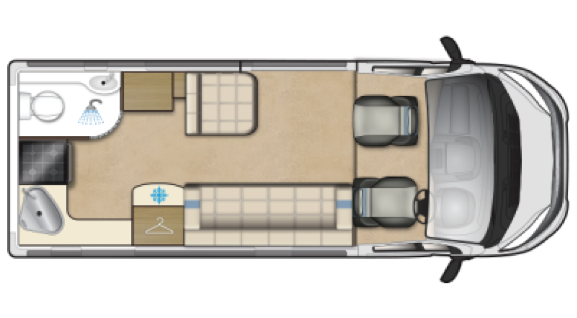 Yes! that's just £49,995 which is a whopping £5,500 saving from the list price.
The Auto-Sleeper Symbol is a great model, ideal for those who don't want a large motorhome and possibly may wish to use their motorhome for shorter trips and longer weekends away.
Although only 5.4 meters long, this shouldn't imply that the Symbol is either short on personal space or specification; far from it, the Auto-Sleeper Symbol carries exactly the same levels of equipment and specification as its larger stable-mates.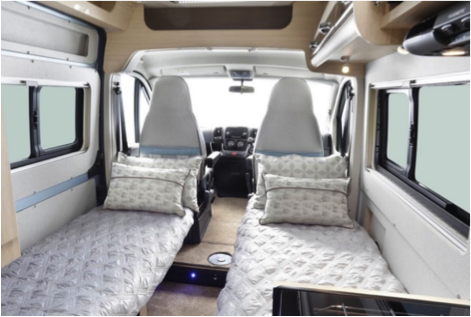 Sleeping 2 and travelling up to 3 people, the Symbol is versatile too; it offers users the ability to sleep as twins or as a double.
When used to sleep as twins, the passenger-side single bed is a massive 6 feet 4 inches long – big enough for the tallest of people!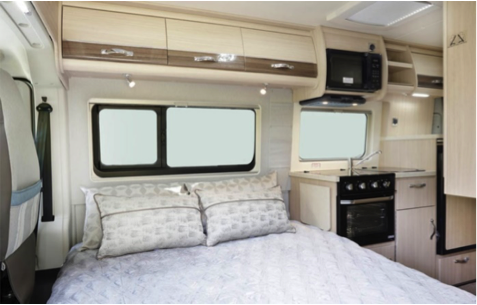 While made up as a double bed, sleepers have the option to sleep across the lounge or even lengthways if required – how good is that?
The Auto-Sleeper Symbol has a class-leading kitchen. It features a 3-burner gas hob with combination gas oven and grill below.
There's also a domestic-style cooker hood above with fan and built-in lighting and a large 3-way fridge that features a compact freezer compartment too.
Finally, there's even a microwave oven too!
Heating for the Symbol is via the "Truma Combi" 6 kw, gas/electric blown-air system, again industry leading.
There's another class-leading first too – the Symbol achieves grade 3 thermal insulation accreditation which means it meets the stringent industry thermal standards for coach-built motorhomes and therefore is fit for the most extreme of conditions.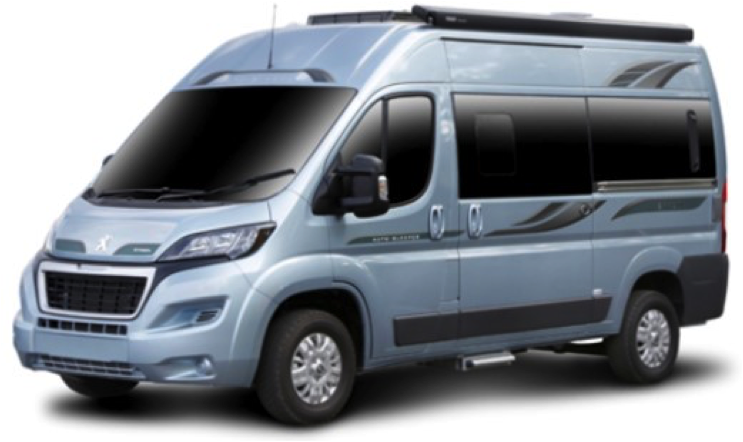 Talking of extreme conditions, the Auto-Sleeper Symbol also features electrically heated fresh and waste-water tank blankets. These, when switched on, help to keep your fresh and waste-water fluid when temperatures turn cold and it even has a built-in auto-dump device to further protect the water system from freezing up.
As is the case with all Auto-Sleeper models, the Symbol, when fitted with the Premium Pack, has a wind-out awning, television aerial and 80w solar panel as well as cab air conditioning, cruise control and air-top rear suspension too.
Finally, our Symbols also feature in-dash satellite navigation, DAB radios, metallic paint finish, electric steps, alloy wheels and privacy-glazed, "athermic glass" as well as luxurious Belgian fabrics and removeable carpets.
Remember, numbers are limited, when these are gone, they really are gone for this year and this offer will be withdrawn, so be quick.
Shape-up this summer and let your new Auto-Sleeper be a "Symbol" of things to come!
£49,995 on the road including Premium and Winter Packs
Call Tim, Mike or Richard – 01332 360222