We know that finding the right motorhome finance is not simple.
There are 1, or 2, good tips, to follow, as a guide to motorhome finance.
However, anyone selling motorhome loans has to be on the FCA register. That stands for the (Financial Conduct Authority).
Here in Derby we are registered, to advise customers, on all aspects of motorhome finance.
Including, campervan and van conversion loans.
Motorhome Finance Bad Credit
Also, our experience tells us, that there is no such thing as guaranteed motorhome finance. But, you may have has some motorhome finance bad credit ratings. That may not be your fault, for all sorts of reasons.
Also, many people are looking for motorhome loans, who have experience of motorhome finance bad credit. In fact, we don't think the best deals on motorhome loans are all about loan rates. In fact, we believe providing a quality service, especially, on used motorhomes finance is far more important.
See our article a guide to motorhome finance.
Motorhome Finance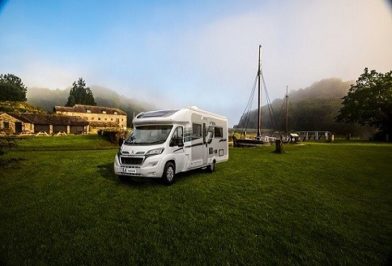 Customers are able to book an personal appointment with our finance sales team.
Helping customers looking for motorhome finance.
So, rest assured we will help you every step of the way. Our experienced sales people are very happy to help you.
In fact, we want to help provide customers with good advice and will do all we can to get you a good deal.
When you consider, that this may be the second largest cash transaction, after buying your house. Then it is worth talking over all of the financial options.
Therefore, finding that dream motorhome is never easy, usually you find the one that is perfect for you. However, it is usually more than your budget will stretch to. So, consider asking our experts on motorhome finance and see if they can help you.
Motorhome Loans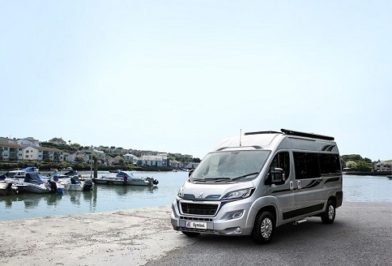 Sometimes, a little friendly advice on funding a motorhome goes a long way.
Also, knowing that your motorhome loans budget is under control, this no doubt will provide customers peace of mind.
Also, here at Derby motorhomes, we can assure you that the motorhome you buy from us is in tip top condition. Buying one and taking out a loan it needs to be fit for purpose.
Every motorhome we sell, be it on finance or not, is fully serviced and inspected.
So, we know that our use of finance brokers, provides a knowlage and vast experience of motorhome finance. So, brokers and lenders that we use, are all FCA approved and provide a very friendly professional service. Also, we know that customers asking them direct questions, will receive sound financial advice. Especially, on the different motorhome loans available.
Everyone of the brokers that we use are all full FCA finance brokers.
Blackhorse Motorhomes Finance Calculator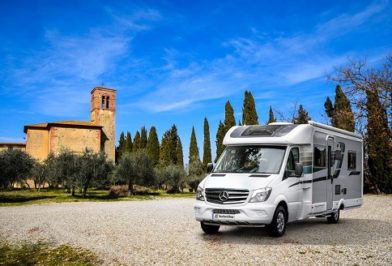 Being large banking lenders, they have some finance tools available for customers to use.
Many dealers like ourselves use the blackhorse motorhome finance calculator, to find the payment details and interest rates.
Therefore, a customer using the Blackhorse credit indicator, will find a guide to what payments may be and loan terms and conditions.
Buying a motorhome on finance, may be down to a credit rating. Black horse personal loans and conventional motorhome hire purchase are the main loans being provided.
So, our sales team has access to the Blackhorse rate calculator and will help you to find the right information. Blackhorse are owned by Lloyds Bank PLC in the UK, they are a leading caravan, motorhome and campervan lenders.
In fact, we have dealt with Black horse for a number of years and are an approved dealer. Ask our sales team to get you a Black Horse quotation. We know that they have an excellent customer service.
Black Horse Motorhome PCP
Yes, here at Derby motorhomes, we are able to help you consider a Black Horse PCP or hire purchase purchase agreement. So, speak to us to help you or just send in your motorhome finance application.
Fill in the form at the bottom of the page.
Motorhome Video 
Mann Island
Also, as one would expect that Mann Island are a highly respected broker. More know within the motor industry and starting to make a name for themselves, within the leisure vehicle industry. Mann Island will usually offer or broker prospective to borrowers/
Therefore, introducing customers to a range of lenders.
So, once approved, they pick out the one who's rates are most favourable.  Mann Island (MIF) is authorised and regulated by the Financial Conduct Authority for credit-related regulated activities. Registered in England. Company registration no. 02750308. Other motorhome finance options are easy to discuss with Mann Island.
Finding a good motorhome interest rate is all part of the service.
Financial Conduct Authority (FCA)
This is the regulator of financial services in the United Kingdom. So, use this information to decide if we are right for you. Motor Plus Derby Ltd, Derby motorhomes and Derby motorhomes have approval by the FCA to conduct credit broking, in connection with our usual business activities.
In fact, we have approval of debt counselling on adjusting on a commercial basis and may be paid a commission, for introducing business, to lenders. So, rest assured that Motor Plus Derby Limited and associated companies. Will never, during the course of conducting any normal regulated activity, ask for any up-front fees, before commencing to arrange any regulated finance agreement.
Also, we advertise our motorhome finance services on many different online publications. Details of Motor Plus Derby Limited and associated authorised businesses and FCA status. So, reference by contacting the FCA on 0845 6069966 or by visiting the FCA website.
Happy to help you +44 (0) 1332 360222
In fact, we will be very happy to help any customers old or new.