Here at Derby motorhomes we want to provide customers with a top part exchange price. Also, we want to be fair to all our customers, it is important that we get the right information of your existing motorhome.
With that information we will do our best to get you a good deal. So, we are always interested in second hand Auto Sleeper motorhomes to take in part exchange.
Dealing with us is very easy and we will provide you with a top part exchange price. In fact, we have part exchanges due in all of the time.
Fast Part Exchange Valuations.
All you have to do is complete the form on the right of this page and press submit. This provides us a great start to help you obtain a top part exchange price or a bid to sell your motorhome for a cash offer.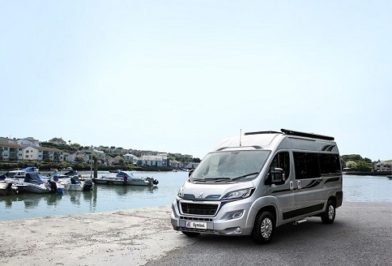 Part Exchange Definition.
Yes, we will take in part exchange motorhomes, campervans, caravans, motor bikes and cars. Also, we carry out an HPI check (hire purchase investigation) on all vehicles coming in part exchange.
In fact, to save time, please tell us if there is outstanding finance on your vehicle.
Also, if your vehicle has been in any form of accident. Again, this will save both you and us time. Outstanding finance, accident and stolen recovered vehicles are all recorded. So,this shows up on the HPI report and may effect the part exchange price.
Providing the Right Information.
This is so we have the right details including fitted extras, they may enhance your part exchange value. In order to do this, we ask customers to provide as much information as possible.
Therefore, we know how confusing the actual part exchange price can be. The true value is the actual amount that we ask you to pay to change your motorhome. Better known as the difference to change.
Top Part Exchange Prices.
We endeavor to pay top part exchange prices, but we must have the right information. Also, if you are able to sell your motorhome for more money privately, we have no objection to helping you achieve that.
In fact, your potential buyer many have a part exchange. Send them to our motorhome wanted page. Also, your buyer may need some motorhome finance again we will assist if we can.
Contact Us.
Please just complete the part exchange form and submit it in to us. We will then call you back to discuss the details. So, the more information that you can provide, the better.
Also, we want to help you get a good deal. We treat taking part exchanges. as a partnership between customers and us, to get the best value for both of us.
Happy to help you+ 44 (0) 1332 360 222.
We will be delighted to help you in any way we can. So, rest assured we will make sure we provide customers with an efficient part exchange service.
Just complete the details of your part exchange on the form and we will contact you. If you want us to do that for you then just give us a call our sales team are on the number above.
Auto-Sleepers Wanted.
We take any make of motorhome in part exchange. However, we really do like to take any Auto-Sleeper motorhomes in part exchange.
Because we sell Auto-Sleepers brand new, we always have customers looking for good used Auto-Sleeper motorhomes.
Therefore, this really does help us to pay you a top Auto-Sleeper part exchange allowance. If we have supplied your Auto-Sleeper and if it has a good service history, then even better!
Try us you will not be dissapointed!
Yes, we believe we will take some beating. Also, it will take you less than five minutes to fill the form in. As soon as we have it we will ring you straight back.