In fact, as we approach the end of the current season we still have motorhome show offers. We try to extend them wherever possible. However, stock tends to just run out. As they say "when they are gone they are gone"!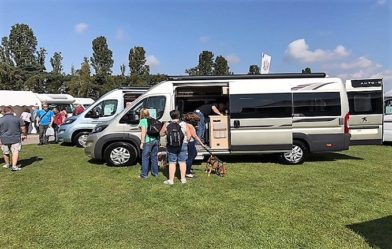 For even more great deals on Auto-Sleepers we look forward to seeing you there.
If you want to make an appointment to discuss your motorhome requirements in more detail then please contact us;
sales@derbymotorhomes.com
We can arrange special demonstrations of different models and help answer any pre buying questions you may have.
In fact, we are more than happy to discuss a part exchange price in advance and arrange to view your existing motorhome at the show.
Most of all we would like to think our motorhome show offers, will make your day a memorable one. Also, one that helps all first time buyers to find that dream Auto-Sleeper motorhome.
Top part exchange deals
We will arrange to take in your part exchanges and help with motorhome finance and insurance quotes online. Also, we will be happy to show you round all of the features that these models have on them.
Also, arrange a test drive to help you get familiar with the motorhome.
Most models have the Auto-Sleeper Premium and Winter packs and some have the Media pack options. Whatever you need such as bike racks or other accessories, we will help you to get the right specification for you.
Well just ask, we have some due in any time now. There are some changes to trim and other enhancements. Come along to the show and discuss your requirements. Our sales staff will be on hand to provide you with the details of the 2018 models.
Let us know in advance
Yes, just complete the details with our online salesperson and let us know what you are looking for. This is an easy way to help obtain the information in advance of the show.
FREE one years Auto-Sleeper membership is also included in our on the road price. In addition, ask about other promotions and offers and join our mailing list. In a rush? Then just complete our online sales person form.
Happy to help you +44 (0)1332 360222 
Just ask for Richard or Tim for more information.